Eye tests & sweat rate: The science behind record-breaking Wolves' settled line-up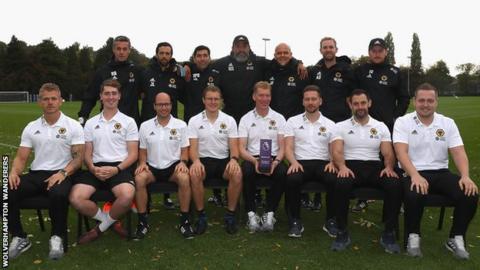 From collecting urine samples before training to administering regular eye tests, nothing about Wolves' record-breaking start to the season has been left to chance.
Never before have a Premier League team named the same starting line-up in their opening nine matches and it all comes down to attention to detail.
And it's paying off – the newly promoted side are ninth in the league and have picked up points against champions Manchester City and last year's runners-up Manchester United.
When head coach Nuno Espirito Santo posed for photos this month, having just been named manager of the month for September, he had plenty of company. Fourteen colleagues surrounded him. It was his idea.
The excellent teamwork on the pitch at Molineux is replicated behind the scenes and Nuno wanted his entire coaching team to share the prize.